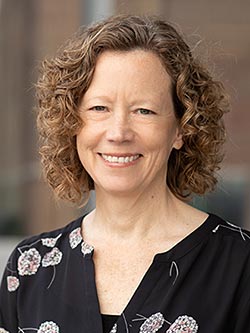 January 20, 2021
I extend a warm welcome to all our students at the start of the Spring 2021 semester. I hope you had an enjoyable break over the holiday season and that you are now returning to your studies with enthusiasm to learn and engage.
Many of our upper-level students have spent almost a year away from the familiarity of a beloved campus community while our first year and recent transfer students have not had the chance to enjoy our Cook Campus in person. I represent all the faculty and staff when I say that we miss seeing you as much as you miss being here! However, we all need to wait a little longer to return to our campus routines, such as meeting friends at Harvest Café and Nielsen Dinning Hall, watching the horses while waiting for the bus outside the Food Science building, or catching some sun at Passion Puddle.
While we continue remote instruction for most of our classes, we're working hard to get you safely back to campus. Due to the nature of some of our course content and the emphasis on experiential learning, a number of our courses and labs are being held in person. In fact, in both spring and fall semesters, SEBS has had the largest number of undergraduates enrolled in face-to-face instruction of any school on the New Brunswick campus.
For those of you working exclusively online, we've steadily improved the way we deliver course content, adding new digital formats and ensuring all of our students experience the least disruption in your studies, especially our seniors preparing for graduation this year.
All of us—students, faculty, and staff—have worked very hard to navigate this challenging time, and we will continue to pull together to ensure we meet on campus again as soon as it is safe to do so.
I continue to want to hear from you, so please connect with me though my monthly zoom calls from 3:30–4:30 p.m. on the third Tuesday of each month. I will send out announcements or you can make a request through Joyce Carlson, senior executive assistant in the Office of the Executive Dean (please email jmcarl@sebs.rutgers.edu).
Welcome back and have a wonderful spring semester!
Sincerely,
Laura Lawson
Interim Executive Dean
School of Environmental and Biological Sciences